You can now add a site counter to track the number of times your web pages have been visited! Display your site counter in the footer of your site.
To add a site counter:
1. Log into your account and open the site builder. In the top bar, click Site > Site Settings.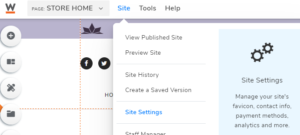 2. Find Site Hit Counter on the left. Click the Add to Site button.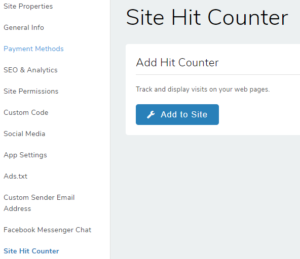 3. To display the counter on your site, select Show Hit Counter, and be sure to Save and Publish Changes.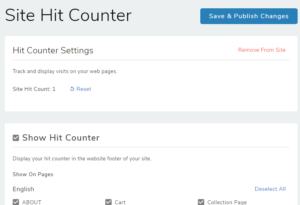 The Site Hit Counter is included with all plans! Depending on your plan, you can also customize the hit counter look, the labels before and after the site counter, and the pages your hit counter will appear on.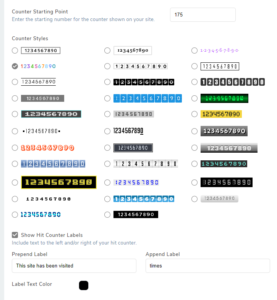 For Business Basic users and above, you can customize the counter starting point that the counter will display on your site. This is a great feature, especially if you've added the hit counter after your site has been live for an significant amount of time.