Our site builder has gotten a makeover! At Website.com, we're constantly striving to make it even easier to create your website. Our focus has been to make the builder more intuitive and less cluttered – making it easier for you to hit "publish" with a beautiful design even faster. We've launched some improvements that will make building your website even more enjoyable.
Here's what you'll see:
Say hello to a sleeker icon-driven interface, with more quick access points.
We've decluttered the look of the editor while adding more tabs to help you access your Blog, Files, and add Cards. It sounds impossible, but we've done it! By incorporating sleeker icons, we've added more space so you can visualize your overall design as you customize your site.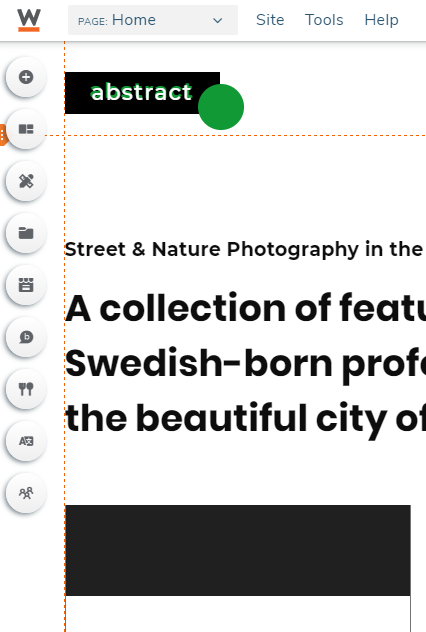 The desktop and mobile editor icons have been moved to the top and centre of the editor. With mobile being even more essential these days, we want to make sure you can easily make a mobile version of your site.

We've streamlined the Mobile Editor.
Speaking of mobile, the mobile editor has been redesigned to make it easier to visualize your mobile site version. We've increased the contrast between the mobile view and the area surrounding it, to make it easier to see which elements will be hidden from your mobile version.

A notifications section has been introduced, to remind you of new elements that have been added. This will ensure you don't miss out on any needed optimizations.

It's even easier to customize your elements.
We've moved most of the customization options out of the panel box, and kept them closer to the element, so you can see the changes as you make them.

Enjoy a cleaner Pages Tab that makes it simpler to access your site menu links.
Click on the Pages drop down on the top left, and you'll see the list of all of the pages on your site. You can access App pages on the left.
You can quickly access the Site Menu to change the order or visibility of your pages on the menu.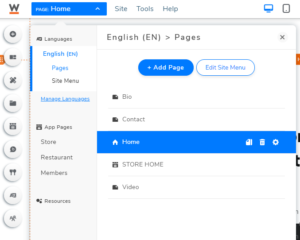 Access other language pages on your site with ease.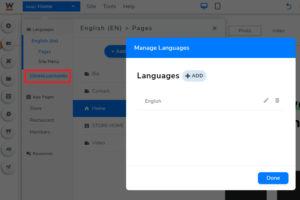 The drag handle placement has been perfected.
This feature makes it easy to move an element up or down while maintaining the layout of elements below that element. When you click on an element, you'll see the drag handle on the top right side of the element, ready for use!
Let us know what you think of these improvements! Our goal has been to make site building accessible to anybody who wants a professional website. We hope our builder can empower you to create the website you deserve.